Image Courtesy: Marcel Meury

that unclouded
February 25 – March 4, 2017
Coustof Waxman Annex
Curator
that unclouded
brings together three artists whose work aspires towards unattainable ends. Each sets a seemingly unreachable goal and revels in the tension this desire creates. Can a pointless action become beneficial? At what point does tension turn into relief? Does an impossible end satisfy itself simply in its undertaking? These uncertainties reveal a particular craving — whether it's to mix the fakest blue, to create the brightest flashlight, or to chew as much gum as possible — and manifest themselves in the exhibition's works.
Through disparate mediums, each of the artists explores such contradictions in their own way. Jilka's paintings attempt to focus on a better place. He pushes the boundaries between the fake and the natural, asking whether or not belief can come out of anxiety. Beeston's sculptures draw on mass-produced materials, using readily-available gadgets outside their intended functionality. The resulting objects will entice the audiophile and dollar store junkie alike, while their pointlessness arouses a delightful paradox. In Meury's video installation, the artist attempts to chew a ridiculously large amount of gum. We witness this unsettling and yet strangely identifiable act through a veneer of color and repetition, while the pervasive audio instills a palpable immediacy. Meury's absurd objective creates its own self-inflicted tension, mounting in hope of release.
Each artist creates a conundrum, a desire towards an ideal which cannot be achieved. The unavoidable tension resulting from these attempts builds and bubbles as we await relief. that unclouded encompasses that search for a breakthrough.
PARTICIPATING ARTISTS:
Link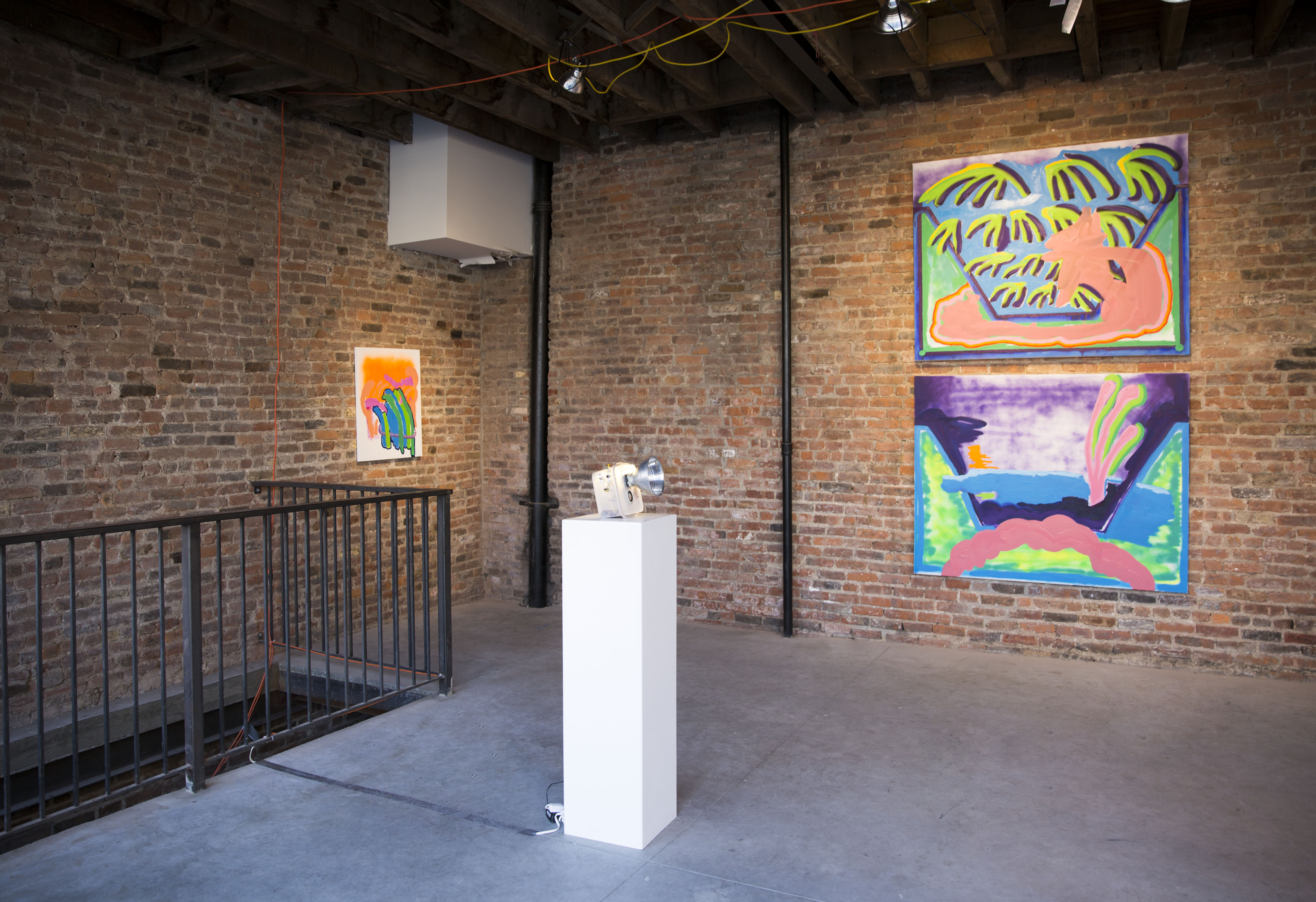 Installation view of exhibition / Image Courtesy: Anna Hugo

Chris Beeston, 2016 / Image Courtesy: Patrick Parrish Gallery


Installation view of exhibition / Image Courtesy: Anna Hugo
Image Courtesy: Andrew Jilka, 2016