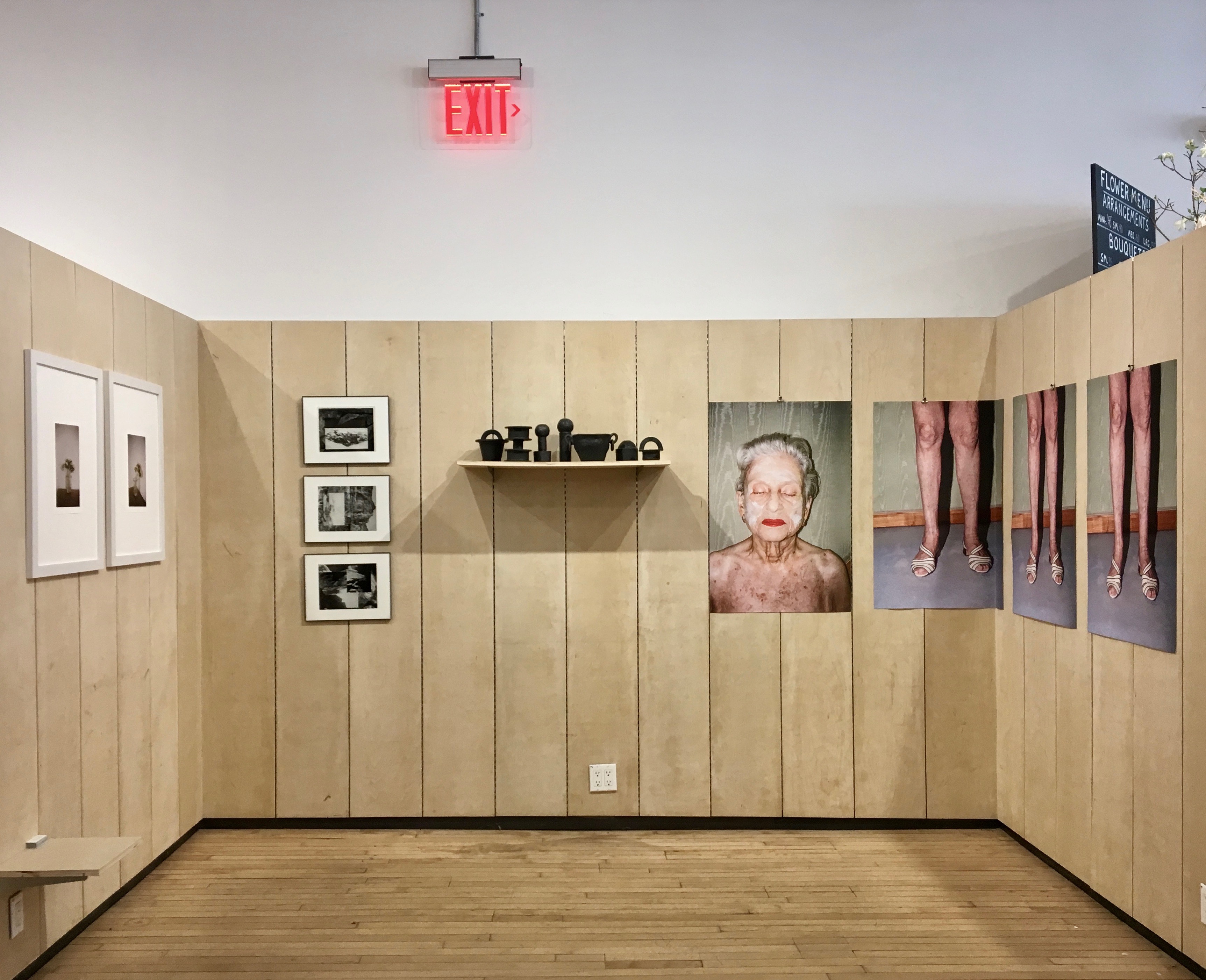 Installation View / Image Courtesy: Anna Hugo, 2016
Fittings
Canal Street Market, NY
May 1 - June 1, 2018
Curated by Anna Hugo and Riley Gallagher
An exhibition by
Debris Projects
.
Debris Projects presents their debut exhibition: "Fittings", featuring artworks by Hannah Karsen, Aviva Rowley, Julia Volonts, and Gioia Zloczower.
"Fittings" is a celebration of moments of fragility and exposure. The works shift betwee
n the composed and the natural. In this exhibit we focused on moments that express the intimate; conveying the relationship between artists and each of their works. Whether it is the image of an aging woman or the vessels formed and reformed again and again, before being placed in the kiln, each piece is a juxtaposition of two worlds at a unique point in time.
"Fittings" is an exhibition that features a selection of photography, collage and ceramics. The pieces will be displayed through May 2018, at Canal Street Market. All artworks are available for purchase.
For further information or interest of purchase please contact debrisprojects@gmail.com or visit www.debrisprojects.com to view our greater selection of current artists.
PARTICIPATING ARTISTS:
Gioia Zloczower "OMA", photograph / Image Courtesy: Gioia Zloczower, 2018
Image Courtesy: Aviva Rowley