Image Courtesy: Anna Hugo & Paulette Penje
Ästhetische Gefühle (ÄG)
BOW, NY
February 1 – May 24, 2016
Co-curated with artist Paulette Penje.
ÄG is a space Hugo Penje painted in coral pink. A series of 40 performances were conducted in this over a period of 6 months. These perfomances were recorded using a single frame on the wall. The documentation exists only through a series of photography that will be translated into a book.
The book is an edition of 2 which was published in January 2018.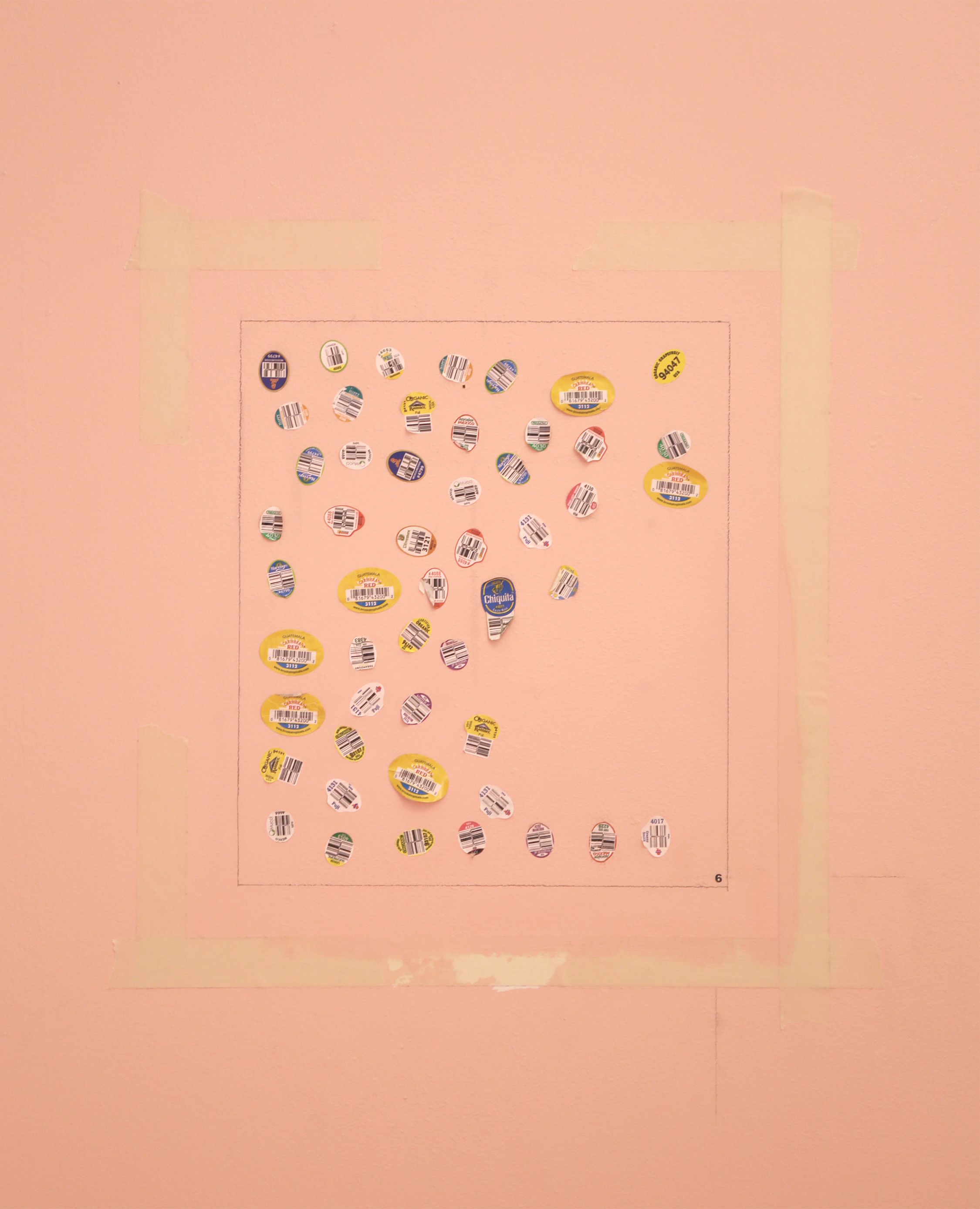 Hugo Penje, fruit sticker, 2016 / Image Courtesy: Anna Hugo & Paulette Penje